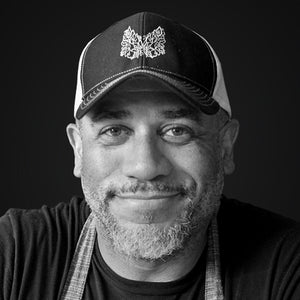 Grateful for Downeast Dayboat
"In my 40 year career, I am now clear that what I had been eating, cooking and serving for years weren't scallops. So grateful that Downeast Dayboat exists and allows us to be even more transparent and sustainable in our mandate of providing the best, seasonally-based quality to our guests. This is what the base standard should be."
-Chef Russell Jackson, Reverence, NYC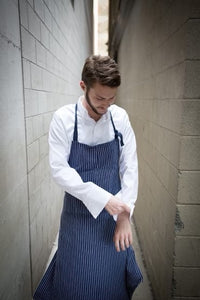 The Best We've Tasted
"The overall quality, flavor and texture of Downeast Dayboat scallops are hands down the best we've tasted here at Place des Fetes. Great packaging, super fresh on arrival... we love the dayboat fishing practice that Togue supports."
-Chef Owen Laufersweiler, Place des Fetes, NYC
Quite simply, the best scallops you or your customers have ever tasted.
Scallops are boat run with minimal sorting to remove broken, discolored or unusually small scallops, size averages 15 -18 per pound.
Scallops are shipped within 24 hours of harvest, packaged in 1-pound oxygen-permeable cryovac bags to enhance quality. Iced, they will keep for 7-8 days from harvest (5-6 days from receipt).
Superior Taste & Texture
Our scallops come in multiple varietals. All will have a sweet, delicate flavor and a succulent, toothsome texture you simply can't get from the trip boats that provide 95% of US sea scallops.
Freshness Guarantee
Shipped via Next Day Air within 24 hours of harvest. Your scallops will be harvested, shipped, consumed and raved about in less time than it takes the average scallop boat to finish its trip.

Consistent Quality
Togue only sells what she herself would eat, and she's a scallop snob. Rest assured you and your diners will be thrilled.
Easy Searing
You've heard of dry scallops? Ours are in a class by themselves since they NEVER touch any liquid but the pristine waters of the Gulf of Maine. Once you've seared ours, you'll never want to use anything else.
Maine Flavor
Scallops, just like oysters, have different tastes and textures depending on the waters they call home. Eaten raw the differences can be striking. If you're going to taste a place, shouldn't it be Maine?
100% Traceable
Forget barcodes and chains of custody. All bags are labeled with the captain's name, the name of his boat, the harvest area and harvest date.
"Our scallops are beyond premium. They are the Kobe. The Beluga. The Dom Pérignon. They don't taste like any scallop you've ever had before."